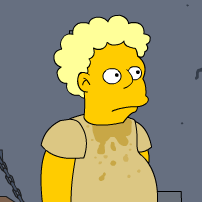 Filed by Donni Saphire

|

Jul 18, 2016 @ 8:04am
Late on the night of July 17, Kim Kardashian snapchatted out to her followers a video of Taylor Swift and Kanye West discussing the controversial lines in his then-upcoming song "Famous." This seemed to contradict Taylor's later offense at the lyrics, although she has since responded, focusing her ire specifically on the phrase "that bitch." The details, however, were secondary to the sheer amount of fun people on social media, eager to discuss something frivolous for a change, had jumping into the fray. (Some might say it was Twitter's Berlin Wall.) These are 24 of the funniest reactions to the situation:
1.
The most powerful duo of our time: Kim Kardashian and home video.

— Sean Thomason (@TheThomason) July 18, 2016
2.
where were you when kim k got taylor swift out the paint

— ☕netw3rk (@netw3rk) July 18, 2016
3.
dam... kim really pulled out the receipts. like one of those really long CVS ones w all the coupons n shit

— BRANDON WARDELL (@BRANDONWARDELL) July 18, 2016