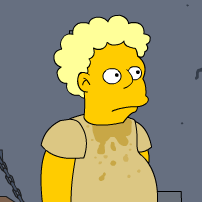 Filed by Donni Saphire

|

Aug 12, 2016 @ 5:01am
Michael Phelps left Ryan Lochte in the dust to win his 22nd gold medal! Simone Manuel AND Simone Biles both won individual golds, proving Simones are a force to be reckoned with. And the tiny nation of Fiji won its first ever gold medal by stomping Great Britain in rugby. All this and more in the 25 funniest reactions to Day 6 of the Olympics!
1.
2.
Michael Phelps has officially joined Jennifer Aniston on my moms exclusive list of people who are "hogging" a whole career

— Shalyah Evans (@ShalyahEvans) August 12, 2016
3.
4.
Phelps totally Ledecky'd that race.

— Libby Hill (@midwestspitfire) August 12, 2016