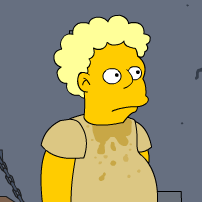 Filed by Donni Saphire

|

Aug 14, 2016 @ 5:04am
Michael Phelps said goodbye by leading the US relay team to victory, winning his 23rd gold medal! British 10k champion Mo Farah defended his crown despite a brief slip and fall, Jamaica's Elaine Thompson won the 100 meter dash, and American Jeff Henderson won gold in long jump. Comments and quips abound in the 25 funniest reactions to Day 8:
1.
I don't own 23 of any thing. At this point, Phelps's gold medals must be kind of a nuisance for him.

— Jeff Wild (@jiffywild) August 14, 2016
2.
Michael phelps waves goodbye to the large crowd and walks slowly back into the ocean from whence he came

— local badboy, (@hippieswordfish) August 14, 2016
3.
Phelps should wear all 23 golds like Mr. T

— Steve The Rememer (@FanSince09) August 14, 2016
4.
Michael Phelps is retiring from swimming so he can become a full-time fish.

— Diane N. Sevenay (@Diane_7A) August 14, 2016