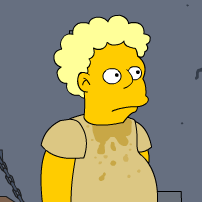 Filed by Donni Saphire

|

Jul 20, 2016 @ 10:04pm
Wednesday was the third day of the Republican National Convention. Rick Scott, Scott Walker, Ted Cruz (who did not endorse Trump), Marco Rubio, and other dudes who wished it was there convention finally appeared. Social media continued to watch, mouth agape, as the 2016 RNC continued to break all historical norms. We will update this as the night goes on:
1.
The day began with some lesser known figures taking the podium.
2.
Excitement built as the proceedings got underway.
3.
Footage of people dancing at the #RNCinCLE is the most entertaining/disturbing thing you'll see today/ever.

— andy lassner (@andylassner) July 20, 2016
Florida Governor and Skeletor impersonator Rick Scott got things started off with a grimace.
4.