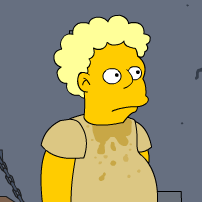 Filed by Donni Saphire

|

Jun 10, 2016 @ 11:36am
There was plenty of drama in the news this week. After she clinched the nomination, President Obama endorsed Hillary Clinton, Donald Trump tried to troll them both, and Hillary clapped back hard. Then some ugly shoes came out. Tweets on these topics, plus jokes about laser cats, copilots and more, in the top 39 tweets of the week!
1.
woo hoo it's the weekend baby!! lie under a table and think about everything you've done wrong

— Dee (@figgled) June 10, 2016
2.
Sure, Trump may be unhinged now, but maybe he'll calm down once he becomes the most powerful person in the world

— Hippo (@InternetHippo) June 8, 2016
3.
Ariel lost her virginity to flounder

— ℳarlo ℳeekins (@MarloMeekins) June 10, 2016
4.