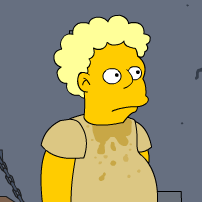 Filed by Donni Saphire

|

Jan 15, 2016 @ 11:57am
What a crazy week. First we had the Golden Globes, and then got news of beloved starman David Bowie's death, plunging Twitter into grief. Then the State Of The Union, Rupert Murdoch got engaged to Mick Jagger's ex, three lucky people split the $1.6 billion Powerball prize, Republicans tangled in another spirited debate, more obituaries followed, the Rams announced a return to LA, and Oscar nominations were announced. Plus jokes about baby bosses, Star Wars, frozen chicken scams and more, in our Top 46 Tweets Of The Week!
1.
Kind of want to be best friends with this woman I just heard say into her phone, "You know I love you, but no bitch no bitch no bitch no."

— Mark Harris (@MarkHarrisNYC) January 8, 2016
2.
Blade Runner takes place in 2019, where's my world ruled by corporations and environment ruined by man wait never mind we're on track

— Jamie McKelvie (@McKelvie) January 8, 2016
3.

Look I'm 5000 years old but 16 forever. 2016. It is what it is . I'm dealing with it you should too .

— M.I.A (@MIAuniverse) January 8, 2016
4.
[to my squad]
Do you think if we meet all our goals our squad will be satisfied? No. There will always be greater goals awaiting our squad.

— dennis tennis (@pharmasean) January 12, 2016