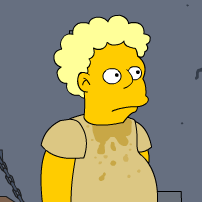 Filed by Donni Saphire

|

Dec 27, 2015 @ 11:05am
Donni Saphire has favorited over 610,000 tweets on Twitter and he loves them all equally. He reads every tweet so you don't have to.
This Friday was Christmas, so the normal end-of-the-week list was replaced by a holiday roundup of all the best Christmas tweets. But these are the best of the rest of the week. Tweeters went off on unseasonable weather, Donald Trump's bizarre vulgar remarks, promising economic news, Making A Murderer marathons, and more! These are the Top 43 (Non-Christmas) tweets of the Week:
1.

"POLICE! OPEN UP!"

"Well, I guess it all started when my father refused to..."

"The door, Sir. Open up the door."

— Ben (@0point5twins) December 21, 2015
2.
Humans: Okay, so
Dog Negotiator: Yes
Humans: Uh
Dog Negotiator: Absolutely. We'll do it
Humans: I haven't even
Dog Negotiator: I love you

— Just Jason (@longwall26) December 20, 2015
3.
There were seventeen seconds where we technically had no Miss Universe and the universe was vulnerable to attack.

— Mike Scully (@scullymike) December 22, 2015
4.