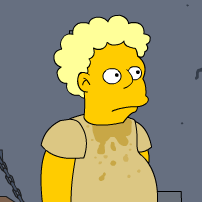 Filed by Donni Saphire

|

Aug 26, 2016 @ 6:32am
After a long week of political intrigue, internet drama and post-Olympics withdrawal, relax with jokes about curly fries, dog pants, and millennials… those darn millennials! And more. These are the top 41 tweets of the week:
1.
My Uber driver is definitely playing his own mixtape. It's horrible but I accept it as punishment for something bad I've done in the past

— Hannibal Buress (@hannibalburess) August 22, 2016
2.
3.
It's so funny when someone with a desk job or some shit is like "Trust no one". Yo man, you're not Tupac. No one is out to get you, ya know?

— Chris D'Elia (@chrisdelia) August 21, 2016
4.
5.
COP: any reason you were swerving back there?
ME: I dropped a curly fry on the floor
COP: and you had to-
ME: I had to get it

— dream ghoul (@TheDreamGhoul) August 19, 2016