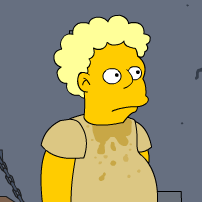 Filed by Donni Saphire

|

Jun 03, 2016 @ 12:23pm
This week, we celebrated Memorial Day with barbecued meats. Calvin Harris and Taylor Swift broke up. Paul Ryan sighed and endorsed Donald Trump. And then there was that whole gorilla situation. Tweets on these topics, plus jokes about iPhones, boats, creepy dolls and more, in the top 42 tweets of the week!
1.
"I'll let you take everything if you spare us all the album coming." -Calvin Harris in mediation with Taylor Swift

— Erica (@SCbchbum) June 3, 2016
2.
when the thing ruining ur life is too specific &unrelatable to get any catharsis from joking abt it on the internet pic.twitter.com/znafacpWwL

— J. Jennifer Espinoza (@sadqueer4life) June 1, 2016
3.
It took me a not-insignificant amount of time to realize he meant "autumn," not "our society's collective undoing." pic.twitter.com/wFisLb1OzT

— Carmen Maria Machado (@carmenmmachado) June 2, 2016
4.