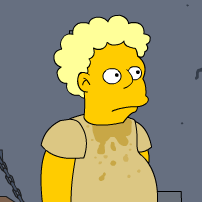 Filed by Donni Saphire

|

Mar 11, 2016 @ 10:03am
Another busy week packed with election coverage! From multiple presidential debates to Super Tuesday voting, Peyton Manning's retirement announcement, and International Women's Day, there was rarely a dull moment. Tweeters weighed in on all these stories, plus jokes about skeletons, black holes, ex-girlfriends, gloryholes and more, in the top 39 tweets of the week!
1.
2.
cop: put your hands in the air
me: [visibly confused]
cop: [aims gun] PUT YOUR HANDS IN THE AIR
me: TECHNICALLY THEY'RE ALWAYS "IN THE AIR"

— k e e t (@KeetPotato) March 10, 2016
3.
Smoking a blunt while listening to ultra light beams same thing as actually going to church

— Desus Nice (@desusnice) March 6, 2016
4.
Ted Cruz is the physical manifestation of hearing your parents having sex.

— Sam Grittner (@SamGrittner) March 4, 2016