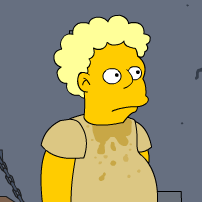 Filed by Donni Saphire

|

Apr 30, 2016 @ 11:30pm
Ah, the White House Correspondents' Dinner. Nerd Prom. AKA The Zing And I. Comedian Barack Obama and statesman Larry Wilmore joined forces Saturday night to crack up a room full of Washington stiffs, and the Internet served its customary function as peanut gallery. These are the 29 best reactions to the Correspondents' Dinner on social media!
1.
"So, is this your first #WHCD?" I ask a frozen pizza while I read the box's instructions

— Matt Ford (@fordm) May 1, 2016
2.
Bernie Sanders is wearing a two-piece suit. He will likely make some billionaires uncomfortable if he uses the "tuxedo" bathroom #WHCD

— The Daily Edge (@TheDailyEdge) May 1, 2016
3.
#WHCD Obama always nails these things. They should spare the show business people the embarrassment and just let him do an hour of stand up

— John Lurie (@lurie_john) April 30, 2016
4.
I wish Biden was running for president because I'd love the possibility of next year's #WHCD just serving mini cupcakes and scotch.

— Matt Fernandez (@FattMernandez) May 1, 2016