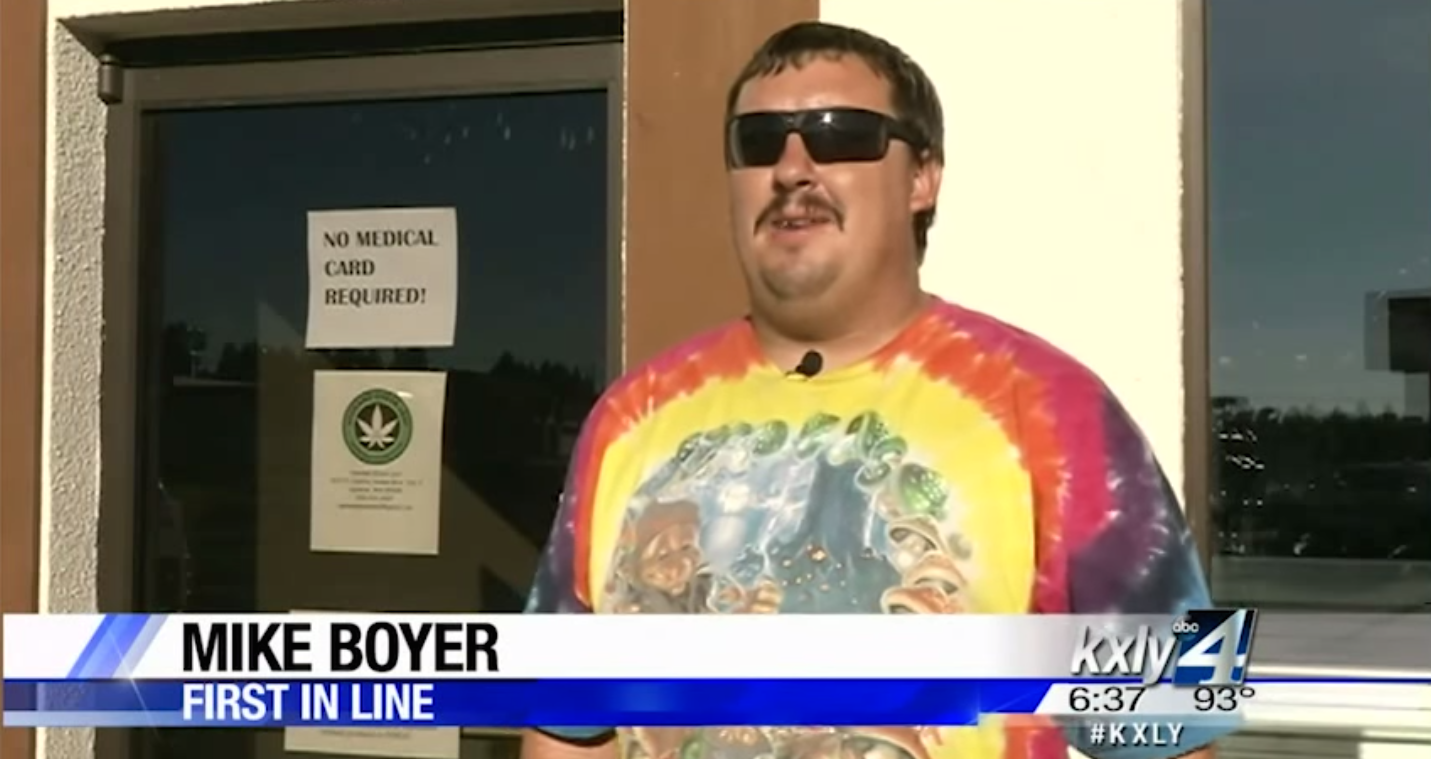 I really hope Mike Boyer puts "First In Line" on his business cards, now.
Mike Boyer is the kind of guy you with whom you could have a great night just hanging out, talking, and perhaps smoking some legal marijuana. Not that he's lazy—he camped out overnight at Spokane, Washington's first recreational marijuana retail outlet, Green Leaf, to be the first person in the city to legally purchase some green leaves. Specifically "Sativa...some of the rarer, uh, of the herbs," according to Boyer. Boyer was the unofficial leader of the crowd waiting outside Green Leaf for the start of Green Tuesday, the first day of legal sales in the state, engaging everyone (or just himself) in a rousing chant of "What do we want? Marijuana! When do we want it? 2pm."
OK, bearded guy. You're not helping the cause. Get a shave.
Sadly, someone who was watching the KXLY broadcast called Mike's boss and ratted him out as a pot smoker. Apparently, this made him unqualified to continue his career in the exciting field of being a security guard for Kodiak Security Services, and he was promptly sacked.
Mike apparently still thinks it was a good day overall, though. "Yeah, it was kind of a buzzkill, but I wasn't going to let it ruin an awesome day," Boyer told Vocative. "I'm still the captain! I'm still number one! I mean, a man can always get a job, but a man can only be the first person to buy recreational cannabis in Spokane once." Well, Mike, Spokane was officially incorporated in 1881, and marijuana wasn't outlawed in the state until 1923, so... uh, never mind. You were totally the first, Mike.