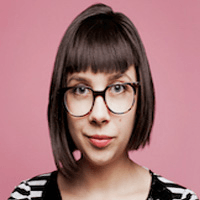 Filed by April Lavalle

|

May 02, 2016 @ 9:05am
50 Cent really, really wanted to ruin this airport janitor's day for some reason—and no one seems to know why. In what seems to be a totally unprovoked schoolyard bully move, the rapper followed the janitor around the airport while filming him and accusing him of being high. The video was originally uploaded to 50 Cent's Instagram with the caption, "The walking Dead, SMH LMAO I mean How high are trying to get Damn!!!" He has since deleted the video.
Maybe 50 Cent is just trying to make a new PSA about the danger of drugs? Oh, but he has lyrics like, "I'm not that genie in a bottle, I'm in a bag. Take one hit and slide off to the Land of H man." So that somehow seems doubtful.
In the video, 50 can be heard saying, "He high as a motherfucker right here in the airport. Pupils dilated everything, looking like a—the new generation is fucking crazy!"