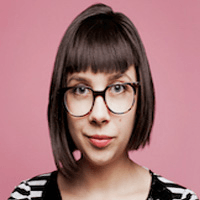 Filed by April Lavalle

|

Jul 20, 2016 @ 8:55am
Every four years, the world's greatest athletes come together to compete in the Olympic games, and apparently, also have a lot of sex with each other.
According to the New York Post, 450,000 condoms and 175,000 packets of lube will be distributed to the athletes competing over the course of the 17-day long Olympic games in Rio. 350,000 of the condoms will be given to male athletes while the remaining 100,000 will be given to women.
This is the first time in the history of the Olympics that females will be given free condoms. Finally. Girls want to have sex, too.
And while distributing condoms to athletes is nothing new, this year the quantity of condoms is a new record, and has nearly tripled since the 2012 London games, when 150,000 condoms were provided. The tradition began in Seoul in 1988, when 8,500 condoms were given to Olympians.
So yes, nearly a half million condoms is definitely a bit excessive, especially because there are only 10,500 athletes competing, but apparently Olympians have quite the reputation for humping non-stop in their off time.