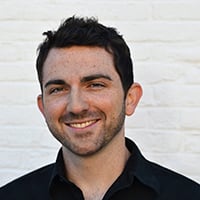 Filed by Chip Dwyer

|

Sep 16, 2015 @ 9:32am
That'll happen when you're shackled under water.
Spencer Horsman, an escape artist and opening act for Criss Angel, was attempting to free himself from a raised water tank when he had to be lowered and removed. Spencer was placed inside a 30-inch Plexiglas tank filled with 100 gallons of water that was sealed with locked bars. He was nearly out while working on the last lock, but had been in the tank too long and was taken to a hospital. Spencer had announced the stunt on Twitter and even mentioned that it has previously almost killed him:
It will be great when Criss Angel visits him at the hospital. If Criss is denied permission to visit because he's not an immediate family member, he can threaten to make the entire hospital disappear. Or he can just vanish into a puff of smoke.