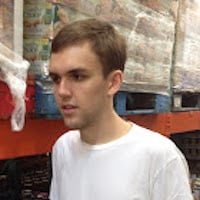 Filed by Bijan Samareh

|

Nov 09, 2015 @ 2:25pm
Hazel Abel, an 86-year-old great-grandmother from Washington, was recently kidnapped by her own great-grandson. Abel was getting ready to watch Dancing with the Stars on Monday night when she got a knock at the door. It was her 16-year-old great-grandson, Dylan, along with his 15-year-old friend Billy and a 14-year-old girl. They hit her over the head, bound and gagged her, and stuffed her in the trunk of her own car, which they then stole, along with Abel's purse and a butcher knife from her kitchen. She begged them not to hurt her dog, Tessa, who was placed in the trunk alongside her.
She was in the car for six hours, during which time they only stopped once, in order to get gas. According to Abel, they "played some really crappy music" during the trip. They finally parked at a Walmart to get toiletries, leaving her in the trunk. She decided that it was now or never. She undid her bindings (which were poorly applied—according to Abel, the kidnappers "didn't go to Boy Scouts" or anything), reached around, found the emergency trunk release, climbed out, ran into the gardening section of the store, and got the employees to help her. They called the police, and gave her clothing, food, and water while she waited. The teenagers ran from the store when they saw Abel with an employee, but were arrested at a gas station a few hours later.