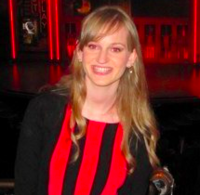 Filed by Orli Matlow

|

Sep 07, 2016 @ 8:50am
A Norwegian man got testy with IKEA on Facebook when his testicle got stuck in one of their chairs, proving that there's something even worse than assembling: disassembling.
Claus Jørstad, father of three and testicle owner of two, wrote a long account of the agony on IKEA Norge's Facebook page. Jørstad kept IKEA's Marius chair in the shower until recently, when "I realized the little nutter has got stuck."
Jørstad referred to his genitalia under attack as "Popeye and the two boatsmen," according to the Daily Dot. As the hot water increased his body temperature, his nuts expanded, and one got stuck in the chair.
"I couldn't move, I started pondering how the hell I was gonna get outta the mess," wrote Jørstad on Facebook (as translated by the Daily Mail). "After a lot of pondering forth and back, I realized I had no bloody ideas."