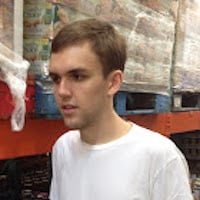 Filed by Bijan Samareh

|

Jul 20, 2015 @ 11:14am
The flag will be flown at half-stiff.
Was it ever not trendy? (via Tengaman/YouTube)
You know how we have National Pancake Day in America? Well, Japan has something similar, but instead of pancakes, it's with hand jobs. The Japanese sex toy company Tenga has deemed tomorrow national "Hand Job Day." Similar to how free Slurpee day falls on July 11th (7/11, i.e. seven-eleven), they're using the numbers of the date as a marketing strategy:
The reason is that "masturbation" in Japanese is "onanii" (オナニー), which is a pun on 07.21 ("o" for "zero"; "na" for "seven" or "nana" in Japanese; "ni" means "two" in Japanese; and here, they're making a pun on the long vowel mark "ー" by saying it refers to "一" or "ichi," which means "one.") So, "Jerk Off Day" is probably more accurate
Okay, I get it, but "Hand Job Day" sounds funnier so I'm gonna keep calling it that. Tenga didn't just make a holiday out of it, however; Hand Job Day also has a mascot, "Tengaman:"

He's the hero masturbation deserves, but not the one it needs right now. (via Tenga)

He's pretty much a Power Ranger who fights bad guys who are, uh, against hand jobs? I actually have no idea. Tengaman has his own movie trailer, but it's really confusing:

Yes, that is a man jerking off a Dr. Pepper can. (via Tengaman/YouTube)


That guy is about to use a Fleshlight like it's the key to saving the world while epic music plays in the background. (via Tengaman/YouTube)