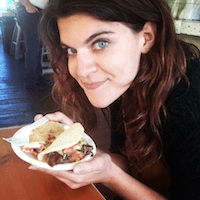 Filed by Kelsey Solywoda

|

Aug 16, 2016 @ 9:30am
J.K. Rowling has responded to the U.K. shop owner who was reportedly refusing to sell his magic wands to Harry Potter fans.
Richard Carter, who owns a shop called Mystical Moments in Huddersfield, West Yorkshire, would prefer to provide his handcrafted wands for real witches and wizards who have a "genuine interest" in spiritual items.
So what did Britain's second Queen, J.K. Rowling, have to say about it?
Sick. Wizard. Burn.
Mr. Carter later clarified his comments, saying that his anti-Harry Potter SLANDER was taken out of context.
"I said that if Harry Potter fans wanted a wand they should go on eBay because what they're basically after is a toy," he told the Huddersfield Daily Examiner, "But I have not banned them from the shop."
Oh, cool. Thank you for that condescending clarification, sir. You know what? We don't even want to buy your dumb wands anymore! We're taking our business to Ollivander's.