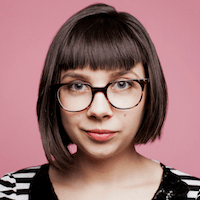 Filed by April Lavalle

|

May 27, 2016 @ 9:02am
People in London are kind of freaking out because this giant hamster was casually just rolling about their city on Thursday. Some find the giant rodent cute, others find it creepy, but everyone is just like, "why?"
Is this the preferred transportation of an eclectic millionaire furry or maybe a lost mutant hamster who got into a vat of toxic waste? Unfortunately, the explanation for this oversized rodent is a lot more mundane. The giant hamster, called the #JaffaMobile, is a PR stunt from the car repair service Kwik-Fit.