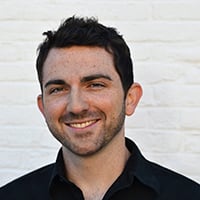 Filed by Chip Dwyer

|

Jun 01, 2016 @ 9:30am
Seniors of Plano High School will not be allowed to wear National Honors Society regalia during their graduation ceremony, and spurned smarty-pants kids aren't happy. Members traditionally wear white satin stoles with an NHS seal during graduation ceremonies to mark their commitment and achievement. But the Texas high school is banning students from wearing regalia from any club or organization during graduation, though they didn't specify if the A.V. club or any other organizations have made similar requests.
Interestingly, other high schools in the same district allow students to wear NHS stoles during graduation. Plano senior and NHS member Garrett Frederick told WFAA that he's naturally disappointed after putting in lots of work to achieve the designation:
I was really looking forward to wearing it and being able to say I was a part of it, because I have friends that go to [Plano East High School] and [Plano West High School], and they're all wearing it. So it's like, I don't know why we're not allowed to wear it. I don't get it.
The NHS stole is generally gold, worn around the neck on top of the gown, and Frederick explains it takes more than an average commitment to high school to achieve. In addition to a strong GPA, he also did hours of community service. According to local ABC outlet WFAA, his mom blames the school's commitment to inclusivity for the ban.