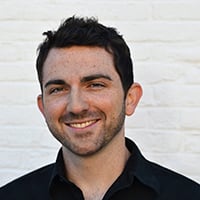 Filed by Chip Dwyer

|

Sep 01, 2015 @ 9:10am
When vacationing in Australia, be certain to keep an eye out for sharks, and wear condoms when having sex with strangers so you don't have to make a public plea for help finding the father of your unborn baby.
Natalie Amyot, a French tourist, claims that she met the man of her dreams on the last night of her vacation on the Sunshine Coast of Queensland, Australia. After returning to Paris and realizing she was pregnant, she released a YouTube video in an attempt to find the guy. She writes on YouTube:
My name is Natalie and Im trying to find a guy I met in Mooloolaba. We had a lovely night, met him in O'malleys then went to Wharf Tavern. He is about 6ft tall he was tanned and had blue eyes with blond hair. I really need to find him, I came back from France to find him as am pregnant and really want to meet him again. If he doesn't want to know then thats ok but I really want to try and find him. I lost my phone with his details and had to fly the next day back home so couldn't do anything......please, please help me xx
You see, Amyot had no choice but to turn to social media because she lost her phone with his number in it (which is tragic, because he most certainly would've texted her back). This definitely isn't a hoax, even though the details of it are somewhat hard to believe, like that she can't remember the guy's name even though it was love at first sight. Or that she spent her last pennies to return to Australia to find the guy.