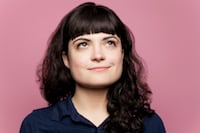 Filed by Jaime Lutz

|

Jun 21, 2016 @ 7:06pm
Seiji Kawasaki is a Japanese wood-carving artist who makes incredibly realistic wood carvings that look like food. Why? "The person who looks at my work feels like eating even though he knows that it is actually wood. I think that's very interesting," Kawasaki told Bored Panda. "I think, at the same time, my work is also a fan art of food. I'm a fan of food." So is Someecards (or at least the humans who work here)! Here are some of his best wooden works. Don't even try to eat them! Not only are they wood, these are just pictures!
1. This asparagus? Wooden.
2. "Potato chips?" More like "wood chips."