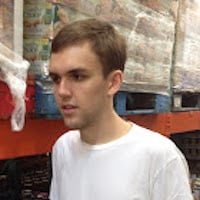 Filed by Bijan Samareh

|

Jul 17, 2015 @ 5:05pm
I was very surprised to learn that this wasn't a Tim and Eric sketch.

Thank god it doesn't turn into an orgy. (via Volga Video/YouTube)

Pop culture from other countries is weird, especially when it's retro. The barrier of other cultures is hard to penetrate when we don't have context, and a gap in generational understanding only makes it worse. I don't mean to suggest that America is by any means "normal"—I'm sure any foreigner who has taken a look at our cultural relics probably thinks we're a bunch of crazies—but regardless, it's always fun to find a music video or TV show from a different place and time to WTF at. Our latest piece of mind-baffling entertainment comes from Tollywood, a subset of Indian cinema centered in the Indian states of Andhra Pradesh and Telangana, and spoken in the Telugu language. It's from a 1985 film called Adavi Donga. Basically, the male and female lead dance with a bunch of people in animal costumes, and shit gets freaky.

Donnie Darko has nothing on this. (via Volga Video/YouTube)


I'm sober, and I'm already too high for this. (via Volga Video/YouTube)


Don't worry, the disembodied animals bop along to the beat. (via Volga Video/YouTube)
I looked up the Wikipedia summary for some context, but was equally as baffled by the first paragraph:
When her husband is attacked by the goons, Sharada hides baby Chiranjeevi in a bush and runs away to escape the goons. He was found by an elephant who raises him as his own child in the forest along with other animals. Sharada is shocked when she found out her baby is missing and her husband is wrongly convicted and send to jail much to her dismay.