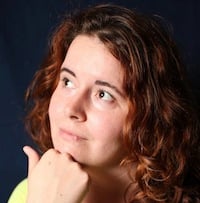 Filed by Aimee Lutkin

|

Aug 26, 2015 @ 8:45am
The costume's description reads:
All Doctor Palmer wanted was to hang dead animals in his house, but what started as an obscure (if legally-dubious) hunting trip has since erupted into a brouhaha of trans-Atlantic proportions.

2015's most controversial killing has laid bare the rift in American and Zimbabwean attitudes toward exotic game hunting and animal conservation pitting an outraged mob against a Minnesotan[SIC] dentist in a scandal sure to be remembered for a generation.

Our Cecil Lion Killer Dentist Costume features a severed lion's head mask, bloody smock, and bloody gloves for a gruesome, complete look.
Wearing the Cecil Lion Killer Dentist costume to parties seems like an invitation for drunk people to get weepy on your shoulder about how much they loved Cecil, once they found out about him after he was dead. Or potentially dangerous altercations with angry people who feel you're mocking something very serious to them. Those people will also be drunk. Happy Halloween!
The costume runs at $59.99 and according to the website 15% goes to a "Wildlife Foundation." You're doing your part!