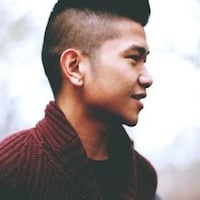 Filed by Keith Estiler

|

May 31, 2016 @ 1:30pm
Hands: they've made humanity what it is as a species, because not only do they let us use tools to hunt and build, they gave us far more important abilities to both lock the door and knock on it. Both of those skills are vital to avoid seeing things best left unseen. If you don't learn to knock, you'll end up observing some inexplicably weird and disturbing things behind closed doors, and then you're no better than the animals—kind of like these people.
Here are 19 stories culled from several different Reddit threads from people who unintentionally proved that a much weirder world exists behind unlocked, unknocked-upon doors.
1. StaypuftSlimer's story is probably the most NSFW one on this list.
I walked in on a friend and his mom doing... something? First let me explain that we were pretty good friends, and we had an open door policy (meaning come in if the door is unlocked, I didn't have to knock).

Anyway, they were both sitting on the couch, almost on top of each other, he had no shirt on and a blanket around his waist, so I couldn't tell if he was naked or not, but he got up with the blanket still around his waist and ran to his room, while his mom just stared at me.

I just turned around and left, to this day I have no idea what was going on (well a pretty good idea, but I hope I'm wrong.) The guy stopped talking to me pretty soon after that, and now I knock before entering someones house.