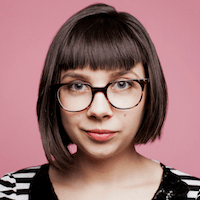 Filed by April Lavalle

|

Mar 28, 2016 @ 9:54am
After getting your ears cut off to more closely resemble a parrot, this seems to be a very tame decision to make. According to the Daily Mail, a man formally known as Ted Richards—who modified his body to look more like a parrot—has officially changed his name to Ted Parrotman.
Ted Parrotman, with ears.
Richards Parrotman has undergone extreme body modification to appear more like his beloved pet parrots, Ellie, Teaka, Timneh, Jake, and Bubi. He has gotten his face tattooed with feathers, his tongue split in half, ears removed, eyeballs tattooed, and has over one hundred piercings—although it isn't totally clear how those make him look more like a bird. The name change seemed like the natural next step for the 58 year old retired factory worker. According to the Daily Mail, he said:
It's something I've thought about doing for a long time. Because I walk around the streets with my parrots so much, around here I've been known as Ted Parrotman for years. So it only seems natural for me to change my name.
Are you sure people call you that because you walk around with your parrots so much, or because you turned yourself into one? Hey, after spending what must be hundreds of thousands of dollars on the transformation, the name change doesn't seem like the biggest deal.