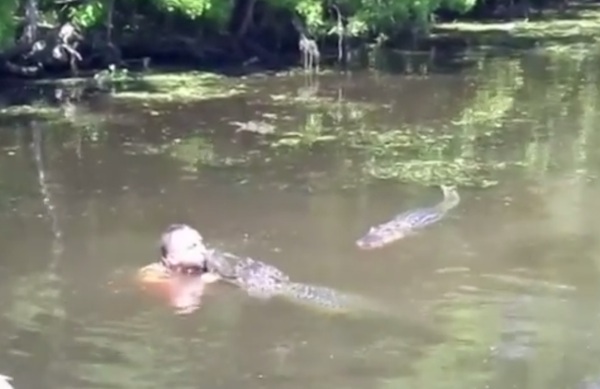 If you were trying to think of fun vacation activities to do with the whole family, consider feeding an alligator a marshmallow from your own mouth. It's an easy way to stay cool in the summer heat, and it's definitely safe and a really good idea.
Tourists on a swamp boat tour in a Louisiana marsh gave us the idea for this DIY adventure when they captured this footage of a man feeding two alligators pieces of chicken and marshmallows from his mouth. Good news: technically, the man didn't break any state laws (though it's against the laws of Jefferson Parish to feed the gators).
State wildlife officials are investigating the incident, but we're sure they'll soon give everyone the go-ahead to try this at home. We'll be ready.
(by Shira Rachel Danan)