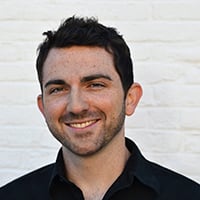 Filed by Chip Dwyer

|

Dec 02, 2015 @ 12:50pm
Last September, Emma Watson delivered a speech about feminism to the United Nations. Now she has revealed that she was encouraged not to use the word feminism. Emma has been very vocal about women's rights and the imbalances she's experienced in Hollywood. In July of 2014, she was appointed as a U.N. Women Goodwill Ambassador. Her speech last year was part of the HeForShe campaign, in which Watson called out men for failing to promote feminist ideals. Because the speech was geared towards gender equality, she was advised that using the word feminism might stray from the spirit of inclusiveness:
I was encouraged not to use the word 'feminism.' People felt that it was alienating and separating and the whole idea of the speech was to include as many people as possible.
This basically sounds like a thinly veiled request not to piss men off at a speech about gender equality. And the only reason speeches about gender equality are necessary is due to a lack of women's rights. The short math is that this was a ludicrous request, so naturally Watson did not heed it. The only way she would not have used the word feminism is if she was under the Imperius Curse.