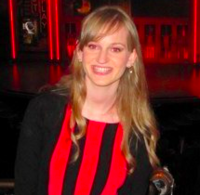 Filed by Orli Matlow

|

Jun 27, 2016 @ 3:49pm
Lena Dunham posted her thoughts on Kanye's controversial new music video in a well-crafted essay on Facebook. In the Tidal-exclusive music video for his song "Famous," Kanye features a sort of Madame Tussauds orgy as he lies naked with his wife, Kim Kardashian West, and celebrities like Taylor Swift and George W. Bush. The camera lingers on the waxy breasts of Fake Rihanna and Fake Amber Rose, the shock value obscuring any sort of artistic statement.
Here's a clip of the video, and it's very NSFW.
Dunham "joined the party" by saying how this crass, gratuitous nudity treats women's bodies as objects, much like famous rapists Brock Turner and Bill Cosby did with their crimes.
After stating her pop culture credentials, Dunham dives into the issue:
Let's break it down: at the same time Brock Turner is getting off with a light tap for raping an unconscious woman and photographing her breasts for a group chat... As assaults are Periscoped across the web and girls commit suicide after being exposed in ways they never imagined... While Bill Cosby's crimes are still being uncovered and understood as traumas for the women he assaulted but also massive bruises to our national consciousness... Now I have to see the prone, unconscious, waxy bodies of famous women, twisted like they've been drugged and chucked aside at a rager? It gives me such a sickening sense of dis-ease.