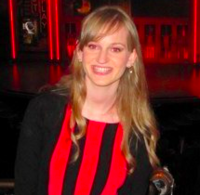 Filed by Orli Matlow

|

Jun 17, 2016 @ 8:49am
Miss Great Britain is being decrowned for being deflowered. Zara Holland, the beauty queen who received the Miss Great Britain title, has been stripped of her crown after she was shown having sex on the reality show Love Island.
The show Love Island is exactly what it sounds like: 12 single people are placed on an island and inevitably start mating. 20-year-old Holland had consensual sex with a fellow contestant.
The Miss Great Britain organization said since Holland had engaged in consensual P-in-V action, they could no longer promote her as a "positive role model" who embodies the values of the UK pageant system.