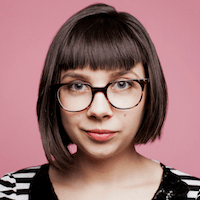 Filed by April Lavalle

|

Jun 30, 2016 @ 7:06am
The swimsuit portion of the Miss Teen USA competition, a portion that in hindsight maybe never should have existed in the first place, is officially extinct. According to USA Today, instead of swimsuits, the teen beauty queens will now be modeling athletic wear for the judges. Sorry, Miss Teen USA contestants, you will have to wait a few more years to be objectified in the swimsuit portion of adult pageants.
Miss Universe Organization president Paula Shugart wrote in a memo to state pageant directors that they are eliminating the swimsuit competition to "evolve in ways that celebrate women's strength, confidence and beauty for years to come." She goes on to say:
This decision reflects an important cultural shift we're all celebrating that empowers women who lead active, purposeful lives and encourage those in their communities to do the same. Our hope is that this decision will help all of Miss Teen USA's fans recognize these young women for the strong, inspiring individuals they are.