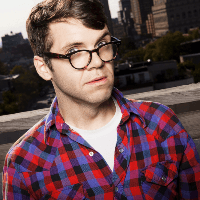 Filed by H. Alan Scott

|

Jul 07, 2016 @ 2:40pm
Reigning world champion, three-time gold medal female wrestler Adeline Gray has a problem. "I absolutely hate the statement 'You're too pretty to wrestle,'" the 25-year-old told ESPN Magazine in their annual body issue. What followed in the interview is Gray, a current member of the 2016 United States Olympic team, proving how badass she is and that she's an inspiration for every woman that feels marginalized.
The 2016 #BodyIssue has finally arrived.

Check out the full gallery here: https://t.co/VfasVvUW15https://t.co/5wkWz401zh

— ESPN (@espn) July 6, 2016
Gray told the magazine:
I'm a three-time champion and should, in my eyes, be kind of all over the place. But there are still people who are like, 'I didn't even know you guys were in the Olympics.' Yep, we are.
And:
I think people used to view female athletes as very butch, masculine—you kind of had to disregard your femininity to excel at an elite sport. Now it's just a different world.
And then broke it down:
When I talk to young girls, I tell them you can have the best of both worlds. You are allowed to be a female and be considered beautiful and still be an athlete and still be badass in that realm.