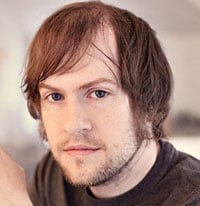 Filed by Brian Boone

|

Sep 16, 2016 @ 3:38am
Even though women make up slightly more than half of the world's population, men are still somehow incredibly mystified by their behavior and biology. Dudes have a lot of questions, but most know that some of these questions are kind of ridiculous and not appropriate to actually ask. But that's why the Internet is a thing: for information! Here are the questions some guys on Reddit would really, really like a woman to answer for them.
1. Yes, but not at yours, neodagreat.
Do you look at men's junk the way we look at your boobs?
2. Yes, but only yours, Dellell.
Do you ever notice when guys get boners in public?
3. KhatriPande should be more embarrassed that he's never heard of the urethra.
Do women pee through vaginas or the buttholes? I'm embarrassed i dunno the answer
4. Probably both, Anonymous177674?
Why do you wear yoga pants? Is it because they are comfortable or because they make your ass look nice?