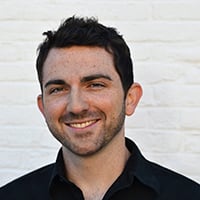 Filed by Chip Dwyer

|

Jul 11, 2016 @ 1:20pm
Serena Williams recently won Wimbledon (for the seventh time), but one of her best return volleys of the week came during a press conference when a reporter asked how she felt about going down as "one of the greatest female athletes of all time." That reporter obviously kicked a hornets' nest, because Williams has a history of making reporters that ask her dumb questions look dumb. Williams responded quickly, and in the best way possible.
She would prefer that the world "female" be dropped in reference to a career to which she has dedicated her entire mind and body:
I prefer the words 'one of the greatest athletes of all time.'
Williams also answered questions about women and equal pay, which she discussed beyond tennis and sports:
I would like to see people, the public, the press and other athletes in general just realize that and respect women for who they are and what we are and what we do.