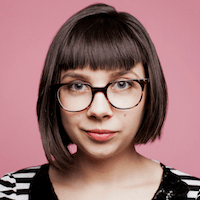 Filed by April Lavalle

|

Aug 29, 2016 @ 8:05am
In an effort to scare teens into not getting pregnant, many high schools have employed the use of "Baby Think it Over dolls"—robot infants that are supposed to mimic the experience of having a child so accurately that any teen in their right mind would then do everything in their power not to reproduce. Well, according to a new study published in The Lancet Medical Journal, caring for these cyborg-children may be having the exact opposite effect of what was intended.
The study followed 2800 girls between the ages of 13-15 until the time they were 20, and revealed that those who were given lifelike computerized dolls as part of a pregnancy-prevention program were 36% more likely to give birth or have an abortion before the age of 20. Back in the day you may have cared for a sack of flour or an egg, but these cyborg-children need to be burped, fed, rocked and changed, and won't stop crying until they are appeased. They're almost like your real kids but without the capacity to love.