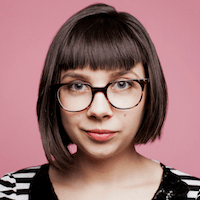 Filed by April Lavalle

|

Jun 27, 2016 @ 10:32am
Texas tried to do this thing where they attempted to shut down three-fourths of the abortion clinics in the state, but the Supreme Court was not having it. With a 5-3 decision in Whole Woman's Health v. Hellerstedt, the court decided the proposed laws were in violation of the Constitution, and ultimately not in the best interest of women who are seeking healthcare and abortion services. Here is how it went down.
Back in 2013, then Texas Governor Rick Perry signed a bill into law that stated that abortion clinics had to comply with the standards of surgical centers concerning buildings, equipment, and staffing in order to remain open. That would have meant that small abortion clinics would be required to have wider corridors, high tech surgical equipment, and that any doctor performing an abortion must have admitting privileges at a nearby hospital. But opponents of the law pointed out that an abortion clinic does not need these things in order to operate safely; these proposed provisions were not actually meant to help women at all, but rather aimed to shut down the majority of the state's abortion clinics.
According to the New York Times, under the proposed law, only about 10 of the 41 current abortion clinics in Texas would remain open. Just an FYI, Texas is freaking huge, so women who wanted or needed abortions would likely have to travel considerable differences to receive safe and legal abortion services. The Supreme Court deliberated for three months and ultimately decided that forcing women to travel 300 miles round trip for an abortion is actually a terribly unconstitutional idea. Uh duh.