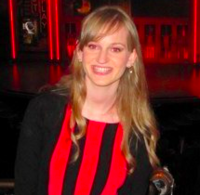 Filed by Orli Matlow

|

May 05, 2016 @ 5:40pm
Sorry, women whose bodies have developed large breasts; that accessory is officially out of style. After decades of selling padded and push-up bras, Victoria's Secret has declared small breasts to be the ideal breasts. Their new line of "bralettes," an innovate new nipple-obscuring technique, is for small-chested women only, which pissed a lot of people off.
It's the opposite of middle school: people are pissed because they're not in the Itty Bitty Titty Committee.
People on Twitter called out Victoria and her Secret for this sudden shift in branding, seeing that while Vicki was committed to the illusion of large boobs, they were never interested in catering to the reality of actually heavy chests.
Victoria's Secret has some NERVE! They have 'No padding is sexy now!' in their window after selling every type of bombshell bra for YEARS.

— Denver (@_JustDenver) April 21, 2016
Yo, screw you Victoria's Secret and your bralette that literally no one with boobs bigger than a B can wear 😡

— Smatherine Kith (@kate3586) April 23, 2016