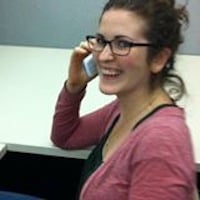 Filed by Shira Danan

|

Jan 08, 2015 @ 2:35pm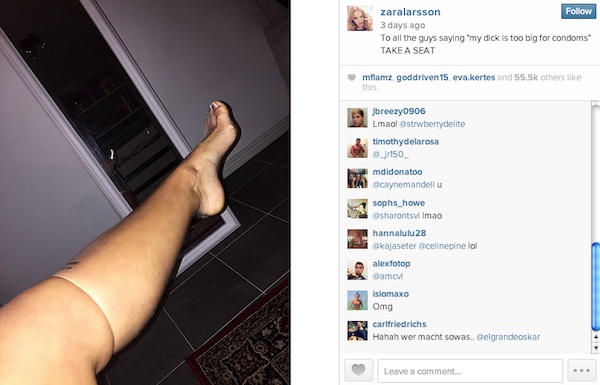 Maybe she just has microfeet. (via)
Finally! Definitive proof that a foot can fit inside of a condom!
I mean, finally! Definitive proof that when a guy says he's too big for a condom, he's lying!
Zara Larsson, the Swedish singing sensation, took to Instagram to prove that her (presumably normal-sized) foot and lower leg fit inside of a condom. She captioned the image "To all the guys saying 'my dick is too big for condoms' TAKE A SEAT." (The Swedes have such a lovely way with the English language.)
That's right, take a seat, gents! Otherwise you're going to lose your balance while we forcefully put condoms over each of your calves to make our point: condoms stretch.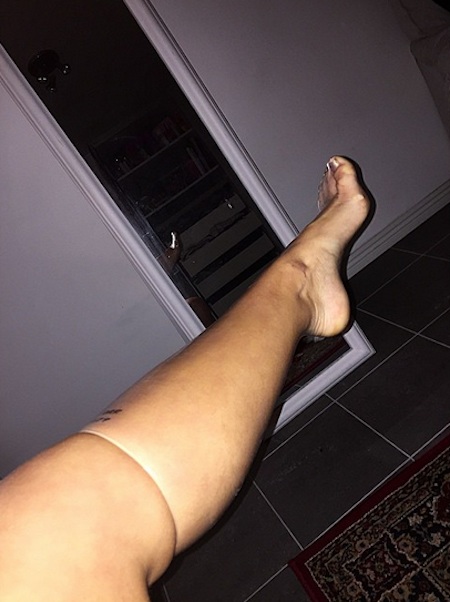 The image has gone viral, with tens of thousands of shares from women who maybe never thought to use a condom as a shoe, but suspected something was amiss when dudes bragged about their size.
On her blog, Larsson claimed she never intended to make a feminist statement:
"I merely meant it as a funny joke. Since then newspapers have been writing about what a feminist genius I am!... I don't see myself as some kind of holy Mother Mary of feminism. I am very well aware that there are many, many girls out there that are much better than me in so many ways and receive much too little attention."