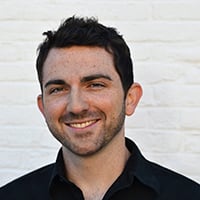 Filed by Chip Dwyer

|

Feb 03, 2016 @ 6:10pm
At a Senate Armed Services Committee hearing on Tuesday, top Army and Marine Corps officers said they believe women should soon register for the draft now that all combat jobs are open to women. In response to a question on the issue from Sen. Claire McCaskill, (D-Missouri), Gen. Robert B. Neller, the Marine Corps Commandant, said he supports it fully:
Senator, it's my personal view that, based on this lifting of restrictions ... every American who's physically qualified should register for the draft.
Gen. Mark A. Milley, chief of staff of the Army, agreed:
Senator, I think that all eligible and qualified men and women should register for the draft.
Representative Martha McSally, a retired Air Force colonel and the first American woman to fly a combat mission, told Reuters she agrees with the opinion of the military leaders:
Our country is about treating people as individuals and having a meritocratic approach. ... The debate is over. Women are in combat. Women have been in combat.
While women may one day be required to register, it's highly unlikely they would be drafted for combat, because it's unlikely that anyone is going to be drafted for combat. The draft ended in 1973, though American men between the ages of 18 and 26 are still required to register.