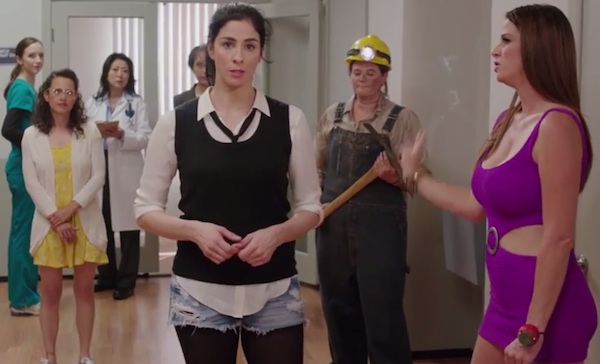 End vagina taxation without representation.
Sarah Silverman is picking out a dick and getting a sex change. She's sick and tired of being taxed $11,000 per year just for having a vagina. That's the average amount of money men earn more than women annually, which adds up to about $500,000 over the course of a woman's lifetime.
She's also publicizing the Equal Payback Project, which is trying to raise $30 trillion to pay back every woman in America. If they can't raise that much, the proceeds will go to the National Women's Law Center, a non-profit that fights for equal pay in the workplace.
But as long as things remain as ridiculously unfair as they currently are, there's only one question on Silverman's mind: what penis will go best with her boots?
(by Shira Rachel Danan)