POPULAR NOW
There was an error loading Chartbeat data.
Filed by Myka Fox

|

Jun 27, 2014 @ 12:32pm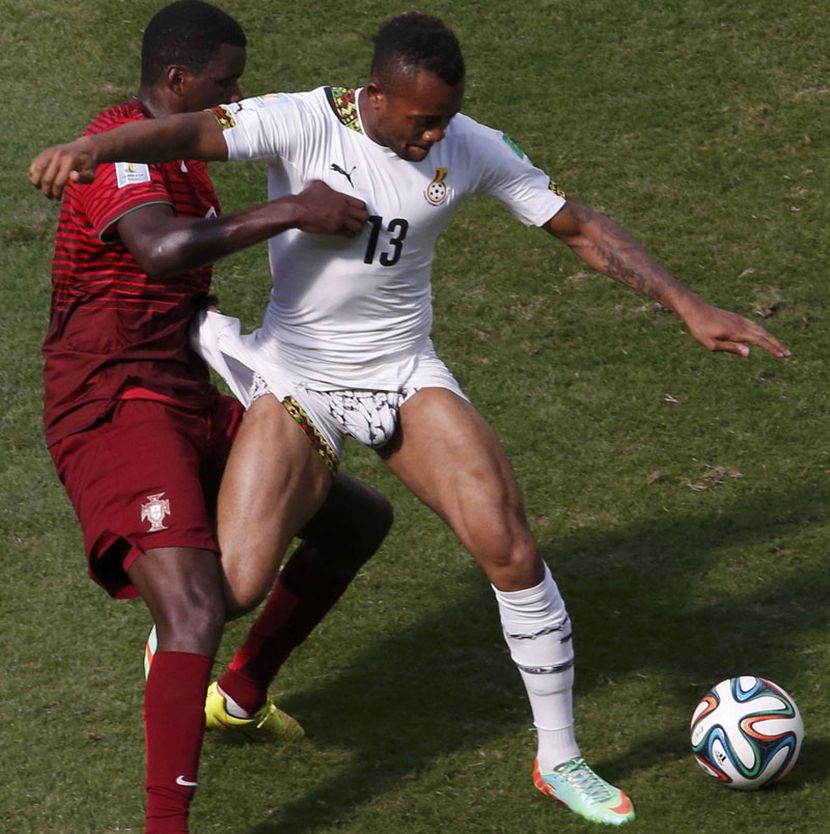 Take it all in, if you can. (via Sowetan)
Jordan Ayew's donk. There it is, out donking around.
That's Portugal's William Carvalho pulling the shorts from his Ghanan competitor, and maybe doing a little nipple tweaking, too.
Special thanks to the cameraman for going in for a close-up like Ayew was about to kick from his third leg.
Great work looking at this guy's dick, everybody!
(by Myka Fox)