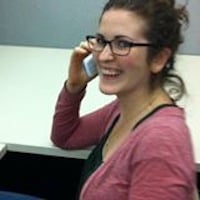 Filed by Shira Danan

|

Jun 11, 2014 @ 3:55pm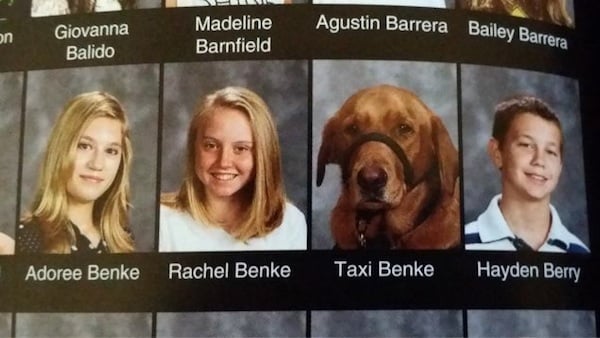 He also won Most Likely To Succeed At Being A Dog. (via Yahoo! Shine)
This is what happens when a school uses their yearbook to spread joy instead of censorship.
Taxi Benke is a Labrador-Golden Retriever mix who serves as an epilepsy service dog for 14-year-old Rachel Benke. This year, Taxi got his photo in the yearbook of Rachel's San Antonio middle school.
When Rachel was six, she had to have part of her brain removed because of the hundreds of seizures she was having every day. As a result, she is developmentally more like a six or seven year old. Having Taxi around has allowed Rachel to go to school and lead an ordinary life, because Rachel's parents know Taxi can warn when a seizure is coming.
According to Rachel's mom, Taxi failed out of seeing eye dog school because of a "cat distraction problem" (if you're on the Internet, you've been there) but was retrained as an epilepsy service dog. He's already saved Rachel's life at least twice, including once by alerting her mother to a coming seizure when Rachel was swimming.
Rachel's mom notes that having Taxi in the yearbook feels like an even bigger victory because Rachel's dog hasn't always been welcomed by school authorities. Her elementary school principal thought the dog was too big of a distraction, which ultimately led the Benkes to file a grievance against the school.