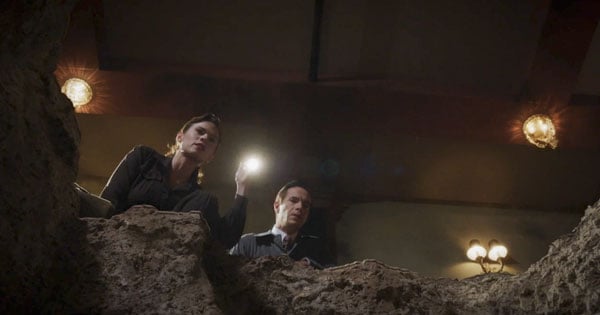 "Maybe this hole leads nowhere interesting."
I've got to say, I'm really enjoying Marvel's Agent Carter so far. And I thought last night's episode was pretty good. Last week's double episode was a little better, slightly more exciting, but this wasn't terrible. Still, anything can be improved, right? So, here's a few things I was thinking the show runners could do to maybe beef it up before the season gets released on DVD:
1. How about a karate fight with this "Dottie" girl?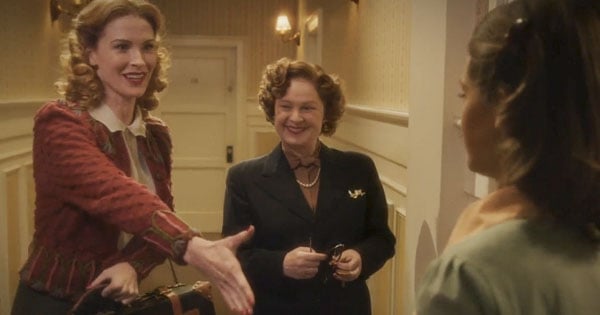 Come on now. They didn't spend five minutes introducing us to some naive hayseed with an impossibly big smile just because they need another overly dumb character on the show. They're at capacity as it is. Plus, she's played by mildly famous person Bridget Regan, whom many comic book fans were hoping would be cast as Wonder Woman. So, I'm think that "Dotty"—the starry-eyed would-be ballerina from Iowa who just so happens to take up residence in Peggy's apartment building—is a spy of some sort. This i09 commenter makes a decent, though speculative, argument linking Dottie's ballerina training to the Red Room, the Russian that responsible for created the super spy Black Widow. If that is the case, why are we even screwing around? Let's see some ballet-tinged kickboxing fisticuffs!