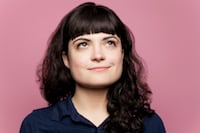 Filed by Jaime Lutz

|

Dec 08, 2015 @ 5:42pm
Parents who have had to baby-proof their home know that it can seem like an endless struggle against an opponent (your baby) hell-bent on endangering itself—but what if it was fun? That's the idea behind the game Who's Your Daddy?, in which you can either play a grown-up trying desperately to baby-proof your home or a baby attempting to kill himself as fast as possible, using means like shoving forks into sockets, drowning himself in the tub, or chugging cleaning products. Dark? Maybe, but it looks fun. Even the chores you have to do in the game give you cool power-ups. And failing to protect a digital kid is still better than actually lying to a real kid, right?
The maker of the game is trying to get it on Steam now, where it would be available for download on Linux, Mac, and Windows computers. Already, people on Reddit are clamoring for a multiplayer Kindergarten version.