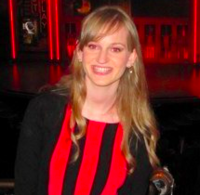 Filed by Orli Matlow

|

Jun 23, 2016 @ 8:50am
It's without a doubt something every parent dreams about—evicting a naughty teenager from the home they provide for them—but a New Mexico couple actually went and did it. To teach their son a lesson, Jacob and Angela Boggus are making their 16-year-old son stay in a tent in their backyard.
Jacob Boggus said that their son is stealing from them, and "if he doesn't learn that now, it's gonna be the whole world's problem, not just ours, in a couple of years."
"We're not doing anything wrong here. We're simply trying to teach our child a lesson," Angela Boggus said. It's both a lesson in how to be a respectable young man, and how to be a successful camper.
Neighbors are reporting the punishment to the Sheriff's Department, asking if it fits the crime. One called the forced camping trip "a terrible thing," and another called it "an awful thing to do to a human being."
Said Valencia County Sheriff's Office Chief Deputy Gary Hall, "I don't see anything that is abuse or negligent."