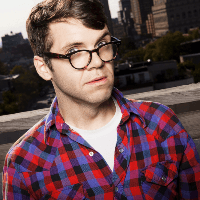 Filed by H. Alan Scott

|

Sep 06, 2016 @ 8:05pm
A new clothing start-up, Picture This, lets kids everywhere send in their drawings and turns them into real clothing items. Oddly, considering how bad kids' drawings are (it's ok, your kids aren't reading this), they look pretty good as clothes.
Jaimee Newberry, founder of Picture This, said in a post about the origins of the company...
We've created a simple, printable coloring book style template, where kids can doodle, stick stickers, paste pictures, and do any other kind of fun hands-on creative arts and crafts things they can dream up. Parents take a photo of the artwork (easiest with a smartphone), place the order from our site, and we send back a custom cut-and-sewn article of clothing.
Newberry thinks this is a great way for kids to use their organization to create fashion. The company also offers drawings turned into doll clothes. (This is a great idea for most kids, unless they're like me as a kid and kept drawing topless mermaids for some reason, which does not make a great shirt.)
So, if you're convinced your kid is the next Picasso, maybe they can be the next Donna Karan, too.