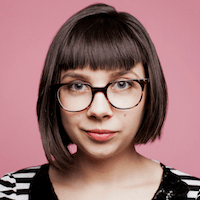 Filed by April Lavalle

|

Apr 29, 2016 @ 10:37am
If one thing is apparent, it is that parents love to tell other parents how to parent. From mommy bloggers to random Facebook friends, it would seem that everyone knows how to raise your kid better than you do, but sometimes things are more controversial than what brand of organic carrots sticks you should be feeding your children. Mallory Torres, a mother of three from Corpus Christi, Texas came under fire when she uploaded this photo her seven-year-old daughter Mackenzie riding on the back of her boyfriend's motorcycle.
https://www.facebook.com/photo.php?fbid=1079757218734573&set=pb.100001009142617.-2207520000.1461941241.&type=3&theater
It is a little unnerving to see those little pink sneakers and that child's backpack on the back of a bike, but as long as a child is over five and wearing a helmet, he or she is legally allowed to be on the back of a motorcycle in Texas. If this video is any indication, Mackenzie seems pretty at ease about it, too.
But not everyone agreed with Torres's decision to put her kid on the back of the bike. When Torres's boyfriend, John Hays, put the picture up on a local Facebook page, it started garnering a lot of hate.