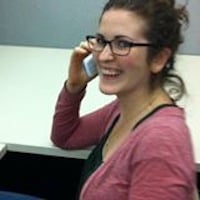 Filed by Shira Danan

|

Jan 28, 2016 @ 1:22pm
Mattel announced today that they are releasing a new line of Barbies with a variety of body shapes, skin colors, and hair textures. OG Barbie was not amused.
Ladies,
Let me be the first to officially welcome you to Mattel! I think it's really sweet that you guys want to be just like me. I wanted to go around and meet each of you in person, but every time I stand up, I fall over, so this letter will have to do.
Being Barbie is about so much more than having big breasts, a tiny waist, and no genitals. But that's the important stuff, so here are some notes for each of you so you can be as much like me as possible. Just trying to help!
Curvy Barbie: Girl, we both know what "curvy" is a euphemism for. Time to throw away the tiny plastic fries and hop on the Pepto-Bismol-pink treadmill. No more "But I'm made of vinyl" excuses.