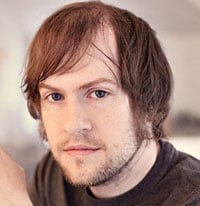 Filed by Brian Boone

|

Sep 23, 2016 @ 12:44am
As much as parents relish the time spent with their precious little angels, the only thing better than having kids is the extra appreciation you gain for your time without them. Here are 15 parents who took to Reddit to share their favorite things to do during mommy-daddy-alone-time.
1. Daaaaamn, almost_a_troll. You guys are dirrrrrty.
We sleep like newlyweds fuck. On the bed, on the couch, on the counter, on the kitchen table, on my desk...
2. Generics for the kids, name-brands for effieokay.
eat the good snacks
3. User rolledmycaragain knows that children are judgmental little jerks.
Eat oreos. It's not that I never let my kids eat oreos, it's just that I eat like a whole tube (they come in tubes here) in one sitting. I think my kids would be horrified that Dad scarfs down a whole tube when they only get one each if they finish their dinners.